The cornerstone of long-lasting success is a competitive advantage, which can be achieved via continuous upgrading of long-held practices and adapting to the business environment.
We assist in adaptation via the timely implementation of essential changes which will improve your company's operational efficiency. We apply the best practices to improve financial and operational tools, reports and dashboards and introduce modern methodologies in the evaluation, analysis and monitoring of projects, programs and portfolios. We also assist you in the integration of leading accounting, ERP, CRM solutions and other business process management systems.
FP&A analytical
capability building
Financial reporting
restructuring
ERP selection &
Integration
Accounting systems &
platforms
CRM and WMS
systems
Bespoke Business
Applications
Finance transformation offers multifaceted benefits that can significantly enhance a company's financial operations and strategic decision-making. By modernizing and automating financial processes, organizations streamline operations, reduce manual errors, and improve overall efficiency. This enables finance teams to allocate more time towards analyzing data, identifying trends, and providing valuable insights to guide informed business choices. Furthermore, finance transformation promotes real-time data access, fostering quicker and more accurate financial reporting.
Enhanced data visibility allows for better risk assessment and mitigation strategies, leading to improved regulatory compliance. Ultimately, finance transformation empowers companies to adapt swiftly to market changes, optimize resource allocation, and drive sustainable growth in today's dynamic business landscape.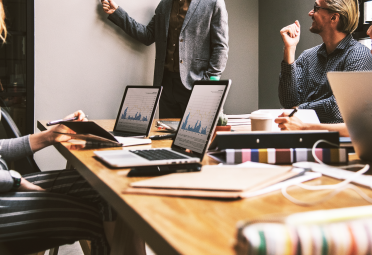 Our Approach
Step

1
Define the task
Scoping is an important stage in every engagement. We strive to exhaust all possible ambiguities at the initial scoping exercise.
Step

2
Mobilize the resources
We avoid project delays and failures by emphasizing allocating the right talent based on the project's specificities.
Step

3
Supervised delivery
All of our engagements are closely monitored by principals and partners to avoid quality losses
Step

4
Client Involvement
We believe in abundant communication with the client, and high visibility in project delivery is highly pursued
Step

5
Closing and monitoring
Once projects are successfully closed, we intend to monitor whether it has met the client's goals in a long-term perspective
Contact Us
Let us know of your business challenges and our principal consultants will get back to you with roadmaps to solutions.
Our Location
55 Chavchavadze ave. Tbilisi, Georgia, 0179
71-75 Shelton Street, Covent Garden, London, United Kingdom, WC2H 9JQ
Write Us