Business planning is essential for new ventures to achieve the success. First, we are acquainted with your ideas and views, which help to classify your visions and objectives in business language.
We meticulously study the business potential and provide deep operational and financial analysis in written, which can readily be presented to stakeholders. We apply the best practices to deliver the highest quality product, which will help to effectively attract the funds for business development..
Project and firm
valuations
Financial modeling and
master budgeting
LBO/MBO/MBI
modeling
Project finance
modeling
Value-based
Pricing
Cost & benefit
analysis
We provide master budgeting, forecasting, commercial, financial and operational due diligence and feasibility studies as well as project development action planning. Valuation services are especially useful when the market is illiquid, such as in Georgia, and defining intrinsic value of the company, requires substantial competence. We have significant experience and the highest level of expertise to determine the fair value of any company.
While applying the valuation techniques, we apply both technical and soft skills to identify the unbiased quantitative and qualitative estimators. Using various techniques and with high degree of certainty, we identify the intrinsic value of the company, helping our clients to negotiate the deal with potential buyers.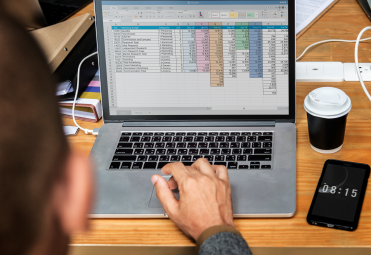 Our Approach
Step

1
Define the task
Scoping is an important stage in every engagement. We strive to exhaust all possible ambiguities at the initial scoping exercise.
Step

2
Mobilize the resources
We avoid project delays and failures by emphasizing allocating the right talent based on the project's specificities.
Step

3
Supervised delivery
All of our engagements are closely monitored by principals and partners to avoid quality losses
Step

4
Client Involvement
We believe in abundant communication with the client, and high visibility in project delivery is highly pursued
Step

5
Closing and monitoring
Once projects are successfully closed, we intend to monitor whether it has met the client's goals in a long-term perspective
Contact Us
Let us know of your business challenges and our principal consultants will get back to you with roadmaps to solutions.
Our Location
55 Chavchavadze ave. Tbilisi, Georgia, 0179
71-75 Shelton Street, Covent Garden, London, United Kingdom, WC2H 9JQ
Write Us